Marlboro is the world leader in the cigarette market and is also recognized as the most expensive tobacco brand in the world.
The Marlboro brand appeared in the USA in 1924. Fun fact: if now many people still associate Marlboro with cowboys, bikes, auto racing, in general, with the world of stereotypical male values, in the 1920s Marlboro cigarettes were considered "feminine". Why is that? Until the 1950s, men were more likely to smoke filterless cigarettes, and filtered cigarettes (including Marlboros) were seen as a product for women. It wasn't until after the 1950s that men began to switch to filtered cigarettes as well.
Marlboro at CigsSpot: types, characteristics, assortment
At CigsSpot, Marlboro cigarettes are available in several varieties:
1. The standard line is Marlboro Red 9 mg and Marlboro Gold 6 mg
2. Compact range – Marlboro Touch 6 mg / Marlboro Fine Touch 4 mg
3. Flavor – Marlboro Double mix 4 mg.
Format: king size (standard line), king size slims (compact line of thinner cigarettes) and king size super slims (super compact line of ultra-thin cigarettes).
Filter: Acetate filter of denser material, which prevents soaking (Firm filter), and in the compact line the filter also has a built-in carbon segment.
Manufacturer: Philip Morris
Price: 53 USD / per carton.
Sometimes on sale you can see unusual packs of Marlboro, when the manufacturer changes the design for a certain theme. For example, in 2021 the brand released a limited edition line in the style of street art.
The more famous and popular the cigarette brand is, the more often fakes are found on it. Often fakes Marlboro copy the design of cigarettes from Duty Free, but in fact they are not.
Marlboro cigarettes: smoker reviews
Given the popularity of Marlboro cigarettes, you can easily find online a huge number of reviews about them. In general, smokers rate the Marlboro brand very highly. First of all, they note the high quality of tobacco, excellent rich taste of Marlboro Red and mild taste of Marlboro Gold, lack of bitterness and pleasant aroma.
Among the pros of the Marlboro brand, smokers highlight:
High quality tobacco
Excellent flavor and aftertaste
Pleasant tobacco flavor
Recognizable package
Availability of a strong variant in the lineup – Marlboro Red (red) with a strength of 9 mg of tar and 0.7 nicotine.
Easy to find in other countries when traveling or relocating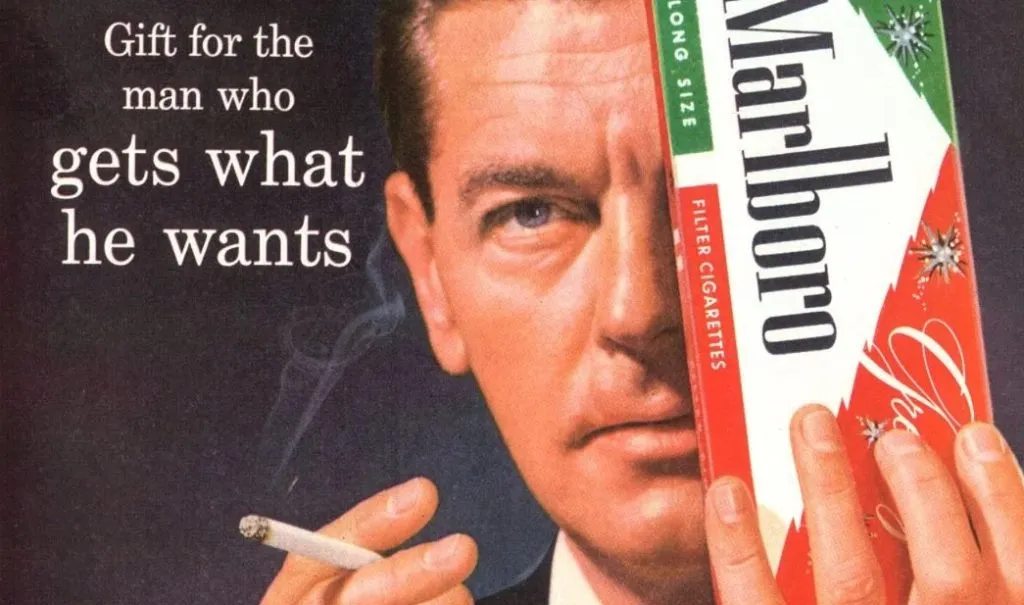 Marlboro Menthol and other Marlboro cigarettes found around the world
Since Marlboro is popular all over the world, sometimes in other countries you can find unusual and even unexpected variants of cigarettes (and not only cigarettes) under the Marlboro brand. Let's tell you about the most unusual ones.
Marlboro with a capsule (button) and menthol. Yes, they exist and are sold in many countries around the world. The flavor range of Marlboro with a button is very diverse. There are even Marlboro cigarettes with mixed flavors (up to 5 flavors, that is, different capsules, in one pack).
Marlboro Heets. These are tobacco heating sticks (for use with IQOS) that are sold in Japan under the Marlboro brand.
Marlboro Self-Twist Tobacco. In many countries, loose tobacco is popular, which smokers twist themselves into self-twists (either by hand or with the help of special machines). Therefore, the brand also produces such tobacco, in various packaging options, from ordinary sachets to tin cans of tobacco.
Marlboro herbal cigarettes with cloves. Known in the world as kretek – a type of cigarettes that are made with the addition of ground cloves and various spicy sauces. Such cigarettes are characterized by a strong spicy aroma and flavor. Kretek is produced mainly in Indonesia.